Dedicated Drug Defense Lawyer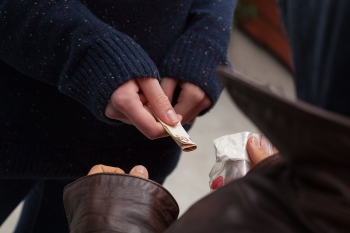 Drug crimes include those criminal offenses related to illegal substances. This can include the cultivation, possession, sale, or transportation of drugs such as cocaine, heroin, marijuana or amphetamines – as well as the creation, distribution or possession of drug paraphernalia.
The criminal defense lawyers at LeavenLaw are dedicated to assisting St. Petersburg and Tampa residents with their drug crime cases. Our experienced St. Petersburg drug crimes attorneys are accustomed to working on drug crime cases and understand Florida's drug laws – using that knowledge to protect your rights and defend your case.
Many drug-related charges may seem helpless, especially if a law enforcement officer or other official discovered illegal drugs on your person or in your house or car. Did you know that there are certain specific procedures they must follow in order to search you or your property? If the search was unwarranted and your rights were violated, your charges may be dropped altogether.
Types of Drug Crimes
The lawyers at LeavenLaw proudly serve St. Petersburg and Tampa in many areas of drug crime law. From cultivation to distribution to importation, there can be no telling what a drug offense and arrest could lead to if you are convicted. Even the possession of drugs could result in serious penalties if you are not expertly defended by a professional attorney.
We provide drug defense in many cases, such as:
Therefore, it is very important to protect your future rights when you are up against any type of challenge in the face of the law. This may mean that your manufacturing or trafficking charges need to be combatted in court. It could also mean that the transportation of drugs or possession with intent to sell will need to be defended by an attorney in trial discussions. Whatever the circumstances may be, even if it is a charge involving prescription fraud, an associate from the firm can review your case and determine how to move forward.
A drug crime can be charged as a misdemeanor or felony with sentences of up to 25 years in prison and a $500,000 fine, depending upon the severity of the crime, the amount and type of drugs involved and whether the accused has any prior convictions.
---
With the assistance of our qualified team, your rights and freedom are protected. Contact LeavenLaw and our St. Petersburg drug crime lawyers as soon as possible.
---