Attorney Profile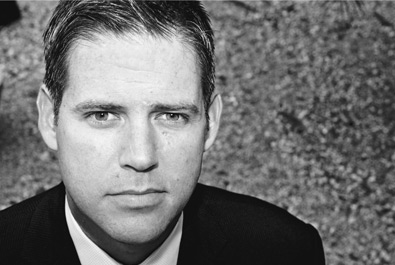 Attorney Leavengood has received the AV® Preeminent™ rating from Martindale Hubbell and has been inducted into the Million Dollar Advocate Forum. He is the founding and managing shareholder at LeavenLaw and is dedicated to serving consumers throughout the State of Florida.
Background
Ian is a native Floridian, born and raised in St. Petersburg. After receiving his Bachelor of Science and Master's degrees in Accounting from the University of Florida, Ian worked as an internal business consultant for The Procter & Gamble Distributing Company. Ian returned to the University of Florida, entering the Levin College of Law in the fall of 1997. During his second stint at UF, Ian served as a Judicial Extern for the Honorable Justice Ben F. Overton of the Supreme Court of the State of Florida. After receiving his Juris Doctor in the spring of 2000, Ian went to Manhattan where he joined Deloitte's Special Acquisition Services, a team that exclusively serviced all merger and acquisition activity for the leveraged buyout firm Kohlberg, Kravis & Roberts. Ian returned to St. Petersburg in the summer of 2003 to join and help expand the firm you see today.
Ian manages the Firm and chairs its Personal Injury and Worker's Compensation departments. Ian is married to another member of the Florida Bar, Robin H. Leavengood, and is a proud father of Vivian, Luke, Margaret and Nicholas Leavengood.
Education
University of Florida, B.S. (Accounting, 1995)
University of Florida, Masters (Accounting, 1995)

University of Florida Hall of Fame
Florida Blue Key
Director, Preview Orientation Program
Executive Vice-President. Florida Cicerones
Alpha Tau Omega Fraternity

University of Florida, J.D. (Law, 2000)

Judicial Extern to the Honorable Justice Ben F. Overton, Supreme Court of the State of Florida
Professional
Florida Board of Accountancy, Certified Public Accountant, 1996
Florida Bar, Attorney, 2005
St. Petersburg Bar Association
National Association of Consumer Advocates
Judicial Nominating Commission, Sixth Circuit

Appointed by Governor Rick Scott, April 2015
Vice Chairman, 2016
Chairman, 2017

Florida Justice Association
Florida Licensed Real Estate Associate, 2012
Court Admissions
Florida Supreme Court
U.S. District Court for the Middle District of Florida
U.S. District Court for the Southern District of Florida
U.S. District Court for the District of Colorado
U.S. District Court for the Northern District of Illinois
Eleventh Circuit Court of Appeals
Community Involvement
University of Florida, Levin College of Law, Board of Trustees
University of Florida, Levin College of Law, Law Alumni Council
University of Florida, Levin College of Law, Book Award Sponsor

Bankruptcy & Creditors' Remedies, 2007 - present

Northeast Little League


Board of Directors
Secretary
Coach of the Year, 2022

Alpha Tau Omega Fraternity, Alpha Omega Chapter

Board of Trustees, 2015 - present

Gotham Gators, University of Florida New York City Alumni Association

President, 2001 - 2003
Most Outstanding Member, 2003

Leadership St. Petersburg

Class of 2007 Graduate
Planning Committee 2008 to 2012

St. Peter's Episcopal Cathedral, Stewardship Committee
St. Thomas's Episcopal Church, Member
Awards & Honors
Million Dollar Advocates Forum™
AV® Rated, Preeminent™, Martindale-Hubbell
Best Lawyers in America®
Florida Legal Elite
Florida Super Lawyers, 2011, 2012, 2014 - 2022
Florida Super Lawyers Rising Stars, 2009
Speaking Engagements
The Florida Bar Annual Convention, June 2016

"At the Corner of Technology and Consumer Law," TCPA Panelist

The Florida Bar, FDCPA and Collecting the Judgment, October 2012
National Business Institute

Bankruptcy Implications on Collections, November 2012
Ethics, November 2012

Tampa Bay Bankruptcy Bar Association, Unlawful Debt Collection
Tampa Bay Paralegal Association, Unlawful Debt Collection
Mecklenburg County (NC) Bar Association, Pitfalls of Technological Debt Collection, April 2014
Notable Cases & Opinions
Kelliher v. Target National Bank, 826 F. Supp. 2d 1324 (M.D. Fla. 2011) >>
Schmidt v. Regions Bank, N.A. (Class Action) >>
Bruce v. Ocwen Loan Servicing, 2012 U.S. Dist. LEXIS 147897 >>
Campanale v. Capital One >>
Dauval v. MRS, BPO >>
McCurdy v. Wells Fargo, Law Offices of Douglas C. Zahm (Class Action) >>
Martin v. Butler & Hosch, P.A. (Class Action) >>
Narvaez v. Law Offices of Antonio Duarte, III, P.A. (Class Action) >>
Lieber v. Bank of America (Class Action) >>
Bray v PNC Bank, N.A. >>