In the modern day, Floridians take Uber and Lyft (and other taxi cabs) with increasing frequency to get around town. In fact, it happens thousands of times a day. And with that many ride-sharing events, and the number of other drivers on the roads, auto accidents involving Uber and Lyft are becoming much more common in the state of Florida.
But what are your rights as the passenger in an Uber or Lyft vehicle when there is an accident and you are injured? Surely, you didn't enter the Uber or Lyft vehicle thinking that you were going to get hurt! Is the Uber or Lyft driver liable for my injuries? What if you are the Uber of Lyft driver and are the injured party?! What about Uber or Lyft—are they liable? How about the other driver?!? As you can see, ride-share accidents can be complicated, but in the end, you have rights and should have a good chance at recovery...if you hire the right accident attorney.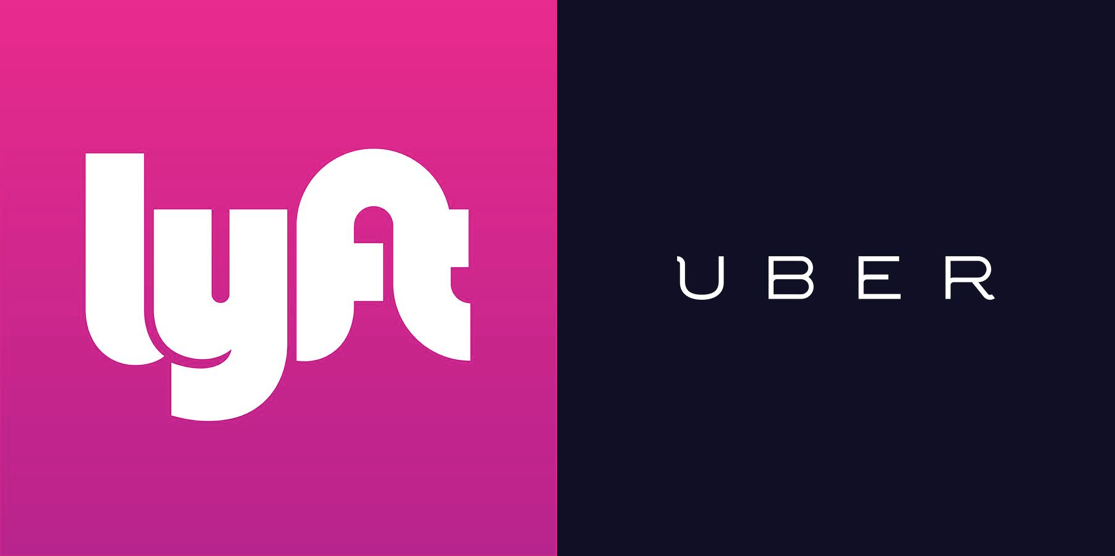 What Should I do If I am in an Uber or Lyft Accident?
Automobile accidents can be hard enough to understand. If you are a rider, driver or victim in the other car involved in an Uber or Lyft accident, it an be even more confusing. Luckily, the LeavenLaw ride-share accident attorneys are here to answer your questions and navigate you through these tough legal waters.
First, always keep your health in mind. If you are in an Uber or Lyft auto accident and are injured, call 9-1-1 and go to the hospital to get medical treatment for your injuries. Back and head injuries can be devastating — don't risk anything. Medical attention should be your first priority.
Next, gather information. For example:
Your Uber or Lyft driver's name (get from the app, if need be)
Save your trip in the app
Get all vehicle's license plate numbers
Gather names of all those involved
See if there are witnesses
Take pictures of the accident
Get pictures of driver's license(s)
Gathering as much information as you can will do nothing but help you maximize your recovery in the long run. Once you have the above information, call LeavenLaw's ride share accident attorneys to discuss your case at a free consultation.
Typical Damages in a Ride-Share Accident.
Uber and Lyft accidents are similar to automobile accidents when it comes to injuries and damages, as such accidents are, after all, much like a private automobile accident. Injuries that are typically seen in Uber and Lyft accidents are:
Broken and fractured bones
Concussions
Brain trauma
Internal bleeding
Paralysis
Back injuries
Possibly death
If you have been a victim in an Uber or Lyft auto accident — whether as a passenger, driver or victim in the other car — LeavenLaw's personal injury attorneys can help you recover damages.
Insurance under Florida's New Ride-Share Law
Florida law requires that ride share companies like Uber and Lyft carry insurance. The difference in the applicable insurance coverages focuses on whether the Uber or Lyft vehicle is carrying a passenger (i.e., the app is on) or it is vacant and looking for a passenger.
If the ride share app is off and inactive, then any accident is judged against the driver's personal automobile insurance. Uber and Lyft insurance is not applicable.
If the ride share app is on and the driver is idle but is actively looking for a rider (i.e., on standby) and the driver then gets in an accident, the ride share insurance will cover $50,000 in injuries per person and $100,000 total with $25,000 in property damage. NOTE: This coverage is only available if the driver's personal insurance does not provide equal or greater coverage.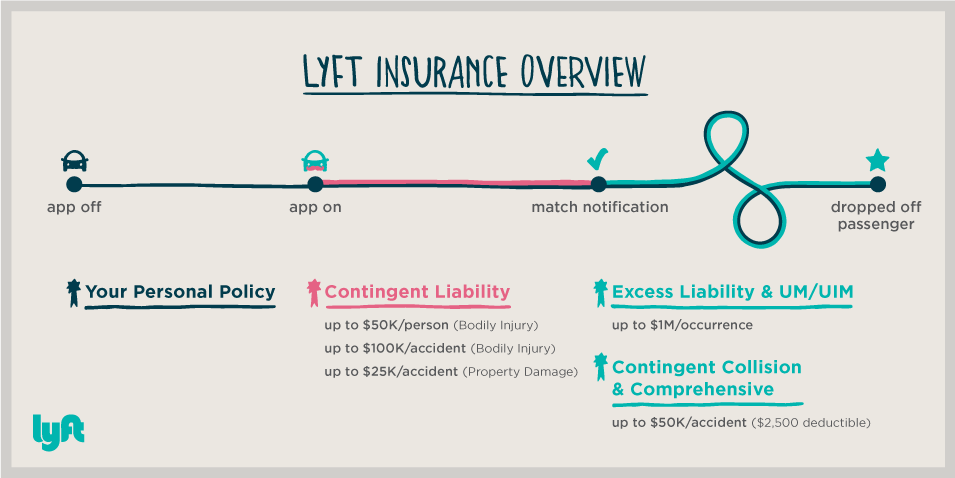 If the ride share app is on with a passenger in the automobile, the ride share coverage will provide insurance for both the driver and the passenger. Additionally, Uber and Lyft provide insurance to third parties (i.e., another driver, pedestrian, passengers, property) of at least $1,000,000.00. Uber and Lyft also provides for $1,000,000.00 in uninsured or underinsured motorist coverage if the other driver is at fault and does not have insurance. This insurance also covers accident damages where other drivers cause an accident with a ride share vehicle but leaves the scene of the accident (i.e., hit and run) and cannot be found. This coverage continues until the passenger leaves the vehicle.
LeavenLaw: Your Uber or Lyft Accident Lawyers
If you have been injured in an Uber or Lyft accident — whether you are a driver, passenger or an injured party in another car hit by an Uber or Lyft car —LeavenLaw's personal injury and auto accident attorneys are here to help you navigate the complicated waters involved in ride share insurance coverage.
In such a case—an Uber or Lyft auto accident—you, the injured party, cannot afford to hire a law firm that does not have over three decades of litigation experience. Trials. Verdicts. Settlements. LeavenLaw's experienced trial litigators have the expertise and the reputation in the community to get you exceptional results in your ride share accident case. Call today to schedule your free consultation with a LeavenLaw ride share auto accident attorney today. (727) 327-3328 in St. Petersburg or 1-855-Leaven-Law (1-855-532-8365) Statewide. Alternatively, you can always submit a request online to schedule a free consultation. We will look forward to assisting you with your Uber or Lyft accident.
St. Petersburg Uber or Lyft Accident Office
LeavenLaw
3900 First Street North, #100
St. Petersburg, FL 33703
Contact us at (727) 327-3328 to discuss your Uber or Lyft accident case today! Or email us through our online contact form!