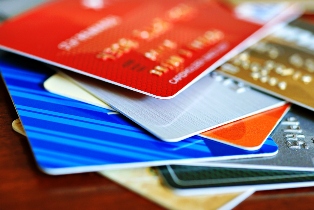 It is well-chronicled that widespread and prevalent abuses by mortgage companies and mortgage servicers have led to unlawful and improper foreclosures. In fact, in February 2012, federal and state officials announced a $26 billion foreclosure settlement with five of the largest home lenders in the country. And although the topic has received less media attention, 2013 may be the year in which the same types of abuses are addressed related to credit card lawsuits.
In an effort to circumvent consumer protection statutes—such as the Florida Consumer Collection Practices Act and the Fair Debt Collection Practices Act—creditors are more frequently going to court to recoup their money. However, many of these lawsuits rely on false documents, incomplete records, and generic testimony via robo-signed affidavits. "I would say that roughly 90 percent of the credit card lawsuits are flawed and can't prove the person owns the debt," said Noah Dear, a state civil court judge inBrooklyn,New York. Unfortunately, credit card companies are often able to get away with pursuing such fraudulent lawsuits because consumers fail to contest the claims. It is estimated that up to 95% of credit card lawsuits are uncontested by consumers, and therefore default judgments are entered against the debtor. Then armed with a default judgment, credit card companies or debt collectors can freeze bank accounts or garnish wages to satisfy the judgment.
Obviously, credit card collection lawsuits exist within a broken system. However, Leavengood and Nash is committed to defending our clients' rights when credit card companies file fraudulent claims. Our consumer law department has successfully defended such lawsuits, and depending on the facts and circumstances of the particular case, we may be able to file a creditor harassment counter-claim to further assert the rights of our clients.  If that is the case, we may be able to recover up $1,000 statutory damages for you and have our attorney fees paid by the offending creditor or debt collector. And even if the debt is legitimate, many times our involvement can assist you in settling the debt for pennies on the dollar and avoiding having a final judgment on your record.
Leavengood, Dauval & Boyle, P.A. will be happy to assist you in assessing your case and will do so on a contingency basis. Additionally, if we believe that you have a strong case, we will actually advance costs that are required to bring and litigate such a case. Please contact us if you feel you have a case for unlawful debt collection. (727) 327-3328.  www.LeavenLaw.com
---
Leavengood, Dauval &amp Boyle, P.A. represents some consumers on a contingency basis. Under the Florida Consumer Collection Practices Act, you will not owe Leavengood, Dauval &amp Boyle, P.A. anything unless we recover monies for you. In the event of recovery, our fees and costs are provided for by Florida statute and will be allocated in accordance with our Consumer Law Engagement Letter. Fla.Stat. § 559.77.